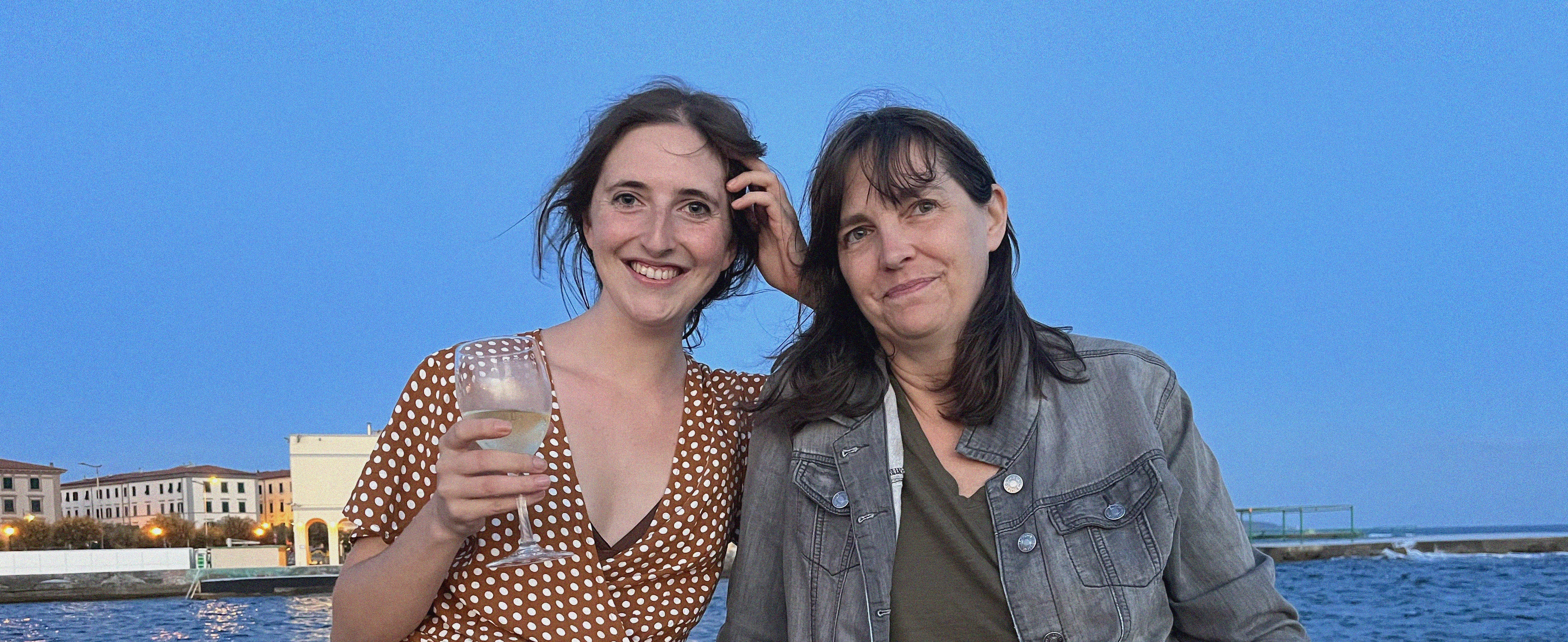 The Painter and the Entrepreneur: The Art & Fable Story
Once upon a time, a painter and an entrepreneur – who just so happened to be a mother and daughter duo – came together on a mission to bring fine art to the modern world by way of the jigsaw puzzle. And so, the Art & Fable Puzzle Company was born.
Now, this story may not be one of Aesop's classics, but it's playing out in real time and all signs point towards a happily ever after.
Meet Adelyne Rizzo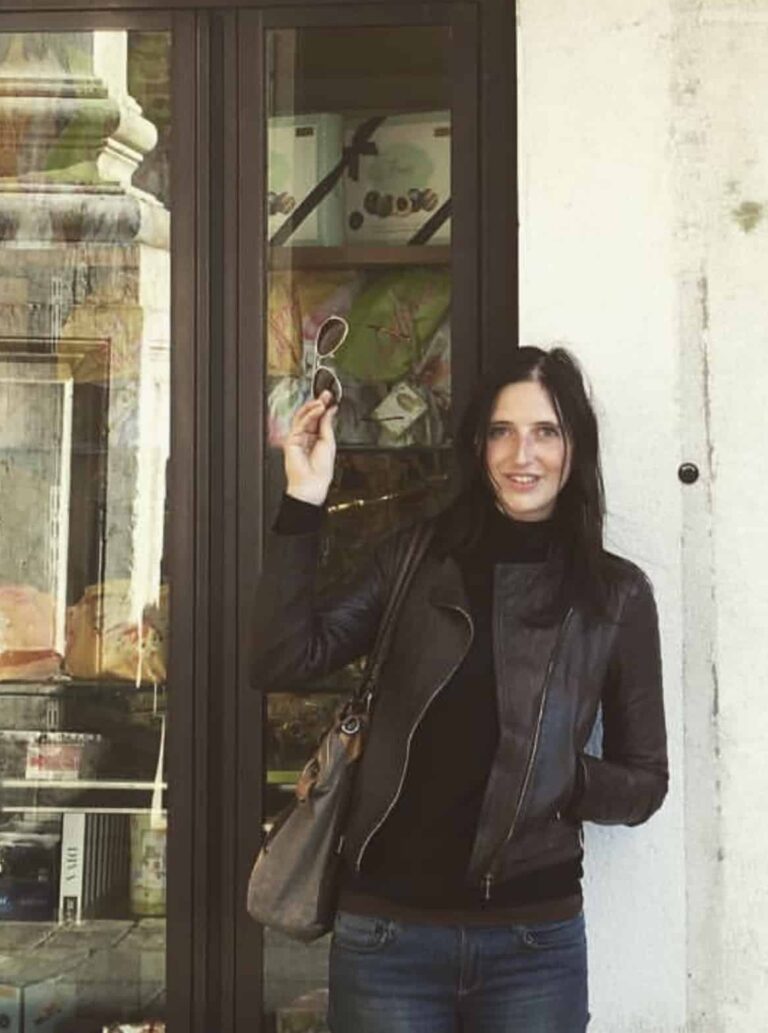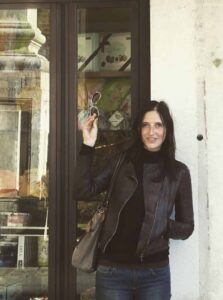 Adelyne is a painter by trade, and an impressive one at that. She trained for years at The Florence Academy of Art in the tradition of Classical Realism and has an affinity for using her paintbrushes to tell a story. Her work has been described as modern and ancient at the same time, composed perfectly to elicit emotion. 
Meet Marcia Durgin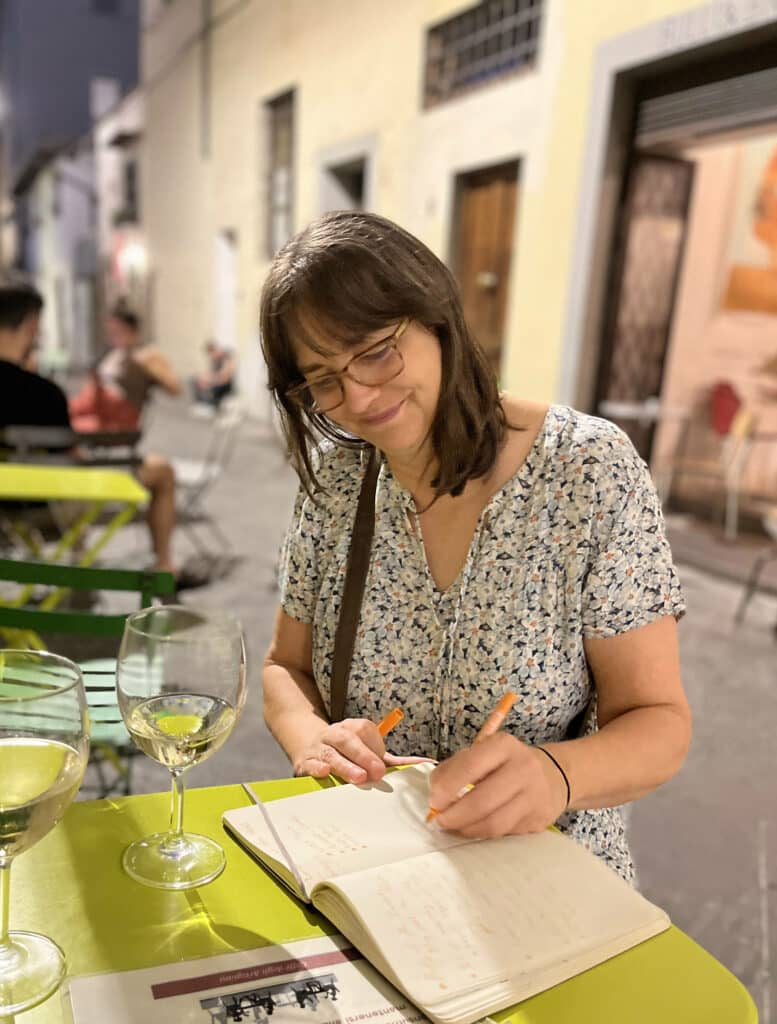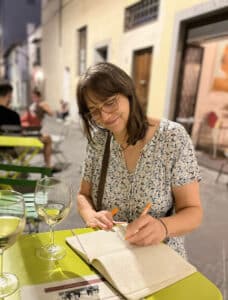 Mother to Adelyne, Marcia is a people-person with an entrepreneurial free spirit. Growing up, her family sold sailboats. Then, she and her husband opened up a European-style scratch bakery in Doylestown, Pennsylvania, which has now been operating for over 30 years. Today, she's well onto her next small business venture: The Art & Fable Puzzle Company.  
The First Piece 
Marcia founded Art & Fable in 2019, and Adelyne hopped on board not long thereafter. Marcia wears many hats, overseeing everything from bookkeeping to manufacturing to distribution. Adelyne does too, but specifically acts as the company's art curator, acquiring the actual art pieces to be transformed, sold and consumed as jigsaw puzzles. 
 Their small but mighty team is largely composed of friends and family, but continues to grow thanks to their grassroots recruiting methods. (Such as finding the right person for the job through serendipitous connections, like the UPS driver's wife who's a graphic designer or the woman at the airport bar who writes.)
 In terms of logistics, the (puzzle) pieces all fell into place for Art & Fable. Both Marcia and Adelyne were born into family businesses, so working together comes naturally. They have a close and honest relationship, and bring unique skills to the table that benefit one another and the company as a whole. In just 3 years of business, they have released 8 Art & Fable puzzle collections that are now sold worldwide and have collected an abundance of 5-star reviews. 
 Marcia and Adelyne are similar in many ways: Both are intelligent, creative and fun-loving women, with a healthy dose of wanderlust and an authentic passion for community. In fact, Adelyne recognizes her own likeness to her mother more and more with each passing day. But when it comes to their love of puzzling, their stories aren't a perfect match.
 Marcia's love for puzzles is deep-rooted. Growing up, puzzling with family was a holiday tradition, but soon it turned into an every-visit occurrence with her mom and sisters. Today, it's hard for her to wait even five minutes after completing one puzzle before throwing it back in the box and taking on another. 
 When she was a preoccupied teenager, Adelyne wasn't nearly as interested. Now as an adult, she finds herself incredibly and unexpectedly invested, fully experiencing the many benefits of puzzling for herself over the past couple of years. 
 Yet these origin story differences aren't any detriment to Art & Fable's success, because what truly matters is that Marcia and Adelyne recognize and agree on the most important thing: The soul of their company.

The Art
Originally conceived as a solution to the lack of high-quality, fine-art options available for adult puzzlers, the Art & Fable brand has transcended into something overflowing with beauty, meaning and value for all involved. 
 Visual art is an integral part of our world, but platforms to view and appreciate it are becoming increasingly rare in today's society. On top of that, this famous study found that the average time spent viewing a work of art at a museum is 27.2 seconds. (And one can only imagine that the time spent viewing a fine art piece on social media is even less – pending the algorithms even showing any!) 
Meanwhile, a 500 to 1000 piece jigsaw puzzle requires a couple hours of attention at the very least. 
 But it's not just about the time spent looking. Jigsaw puzzles offer a surprisingly effective way to foster interest in and engagement with their subject – which in this case, is fine art. 
 Puzzling is a tactile process, which lends itself to noticing and contemplating certain elements of a specific piece such as color, composition, movement and contrast. (All of which are often overlooked and underappreciated.) 
 Puzzling can also be described as a process of decoding and interpreting, which strengthens the connection between the puzzler and the painting as it stimulates empathy and creativity on their part, too. 
 When the puzzle is complete, the puzzler can run their fingers across its velvety pieces for a sensory boost, exhale a big breath of accomplishment, and finally admire a wonderful, intricate painting in full. But for Marcia and Adelyne, this is just the beginning. And that's what sets Art & Fable apart. 
 Art may be subjective, but it's not just a one-way relationship. It's a shared experience between the artist and the audience. 
Knowing this, Marcia and Adelyne include a high-quality print of the painting in every puzzle, which provides detailed information on the back about the painter, the piece itself and where to find their work. Furthermore, it promotes a charity (usually of the artist's choice) where a portion of the proceeds will be donated to.  
 So, basically, Marcia and Adelyne directly support artists through licensing and selling their work, as well as donating to a charity of their choice, all the while providing a wonderfully unique opportunity for artists to literally put their work into people's hands. 
 Talk about he(art). 
The Fable
Art is also not just about the image. Since the beginning of time, visual art has been a form of communication, expression and storytelling. And that's where the latter half of Art & Fable comes into play. 
Marcia and Adelyne are both big fans of golden age illustrations and fairytales, but not every painting or work of art is so obviously based on a story. Some of Art & Fable's puzzles show paintings with more pronounced meaning, like those based on mythology, historical events or depicting protests of injustice. However, some are more subtle, sparking the memory or imagination of the beholder and allowing the story to continue on in that way. 
When Marcia visited Adelyne while she was studying in Italy, they traveled and toured, reveling in the art and its lore. This was a memorable experience for both of them, but particularly for Marcia as it solidified her conviction that the beauty they'd witnessed deserved to be shared in a more modern and accessible way. And not just the aesthetic, but the allegory too. 
As the company's art curator, Adelyne is committed to seeking out a diverse selection of paintings from a diverse selection of painters, so that as many different people as possible can have a similar experience.
Choosing the art is a whole other feat, however. It's not always easy to acquire the rights to a painting, and it's definitely not easy to predict which ones will be successful when transformed into a puzzle. There is a lot of work behind the scenes. In fact, some of Marcia and Adelyne's favorite paintings didn't do as well as they'd expected, while others that they weren't sure about took off like wildfire. 
But that's just one small piece of their story. 
The Big Picture
Running a small business is challenging enough on its own, but Marcia and Adelyne opened one 6 months before the onset of a global pandemic. Thankfully for Art & Fable, with people all over the world forced to spend more time in quarantine or socially distanced, puzzles actually became very popular. However, this simultaneously sparked the sudden appearance of numerous competitor puzzle companies, hopping on the COVID-19 bandwagon. 
But for Marcia and Adelyne, puzzles are much more than a trend. They are committed to Art & Fable and deeply believe in their product and its purpose. 
Marcia and Adelyne are looking to the future with optimism, and are excited to continue to learn, improve and grow The Art & Fable Puzzle Company. Marcia wants Art & Fable to be a household name. Adelyne wants to walk down the street and ask people who their favorite living painter is, and not be greeted with blank stares. (Adelyne herself gets too excited to pick just one favorite.) 
The only surprise that outdid the pandemic was how close Marcia, Adelyne and the entire company have become with the larger puzzle community. They continue to make lifelong friends with people all over the world: Both the artists and the puzzlers. They feel supported beyond their wildest dreams and are blown away by amazing feedback. It seems every puzzle brings new connections, new opportunities and new inspiration.  
So, at the end of the day, it all comes back to one thing: Human connection. And isn't that a perfect moral of the story?