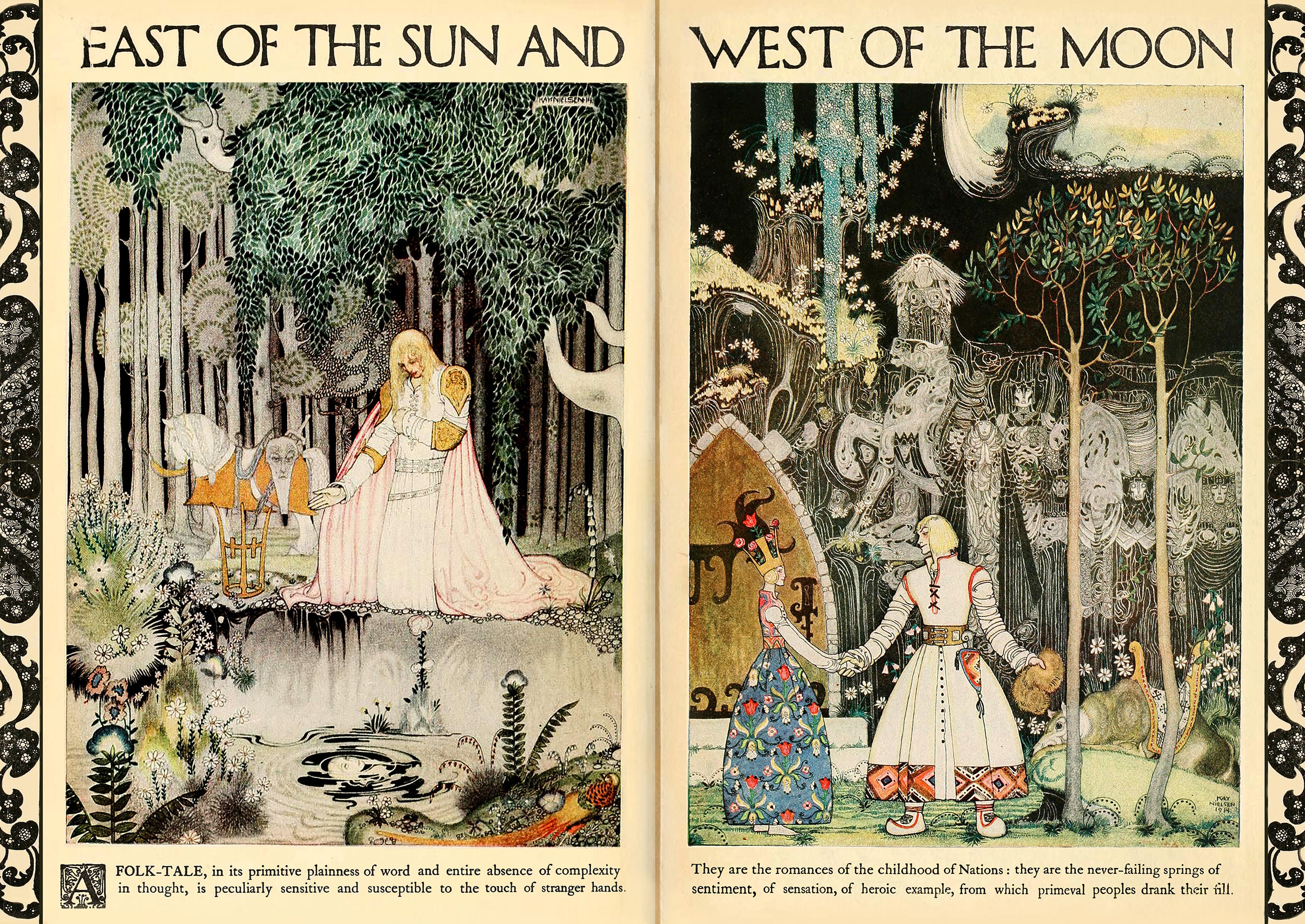 East of the Sun and West of the Moon : A Fable for the Ages
***
On a basic level, storytelling and visual art transcend entertainment. They are intrinsic to humanity, offering a way for us to communicate and connect with ourselves and others. And they are that much more powerful when combined. 
In 1914, a translated collection of Norwegian folktales was first published, each accompanied by a set of striking illustrations.  Not only did this particular collection become massively famous (cut to 2008, when an original signed copy was sold at an auction for the highest price ever paid for an illustrated children's book), but moreover, it established one of the most intricate, enduring and inspirational connections between art and fable of all time.
The Folklore
East of the Sun and West of the Moon is one of a classic collection of 15 stories, originally assembled by popular folklorists' Peter Christen Asbjørnsen and Jørgen Engebretsen Moe titled Norwegian Folktales (or Norske Folkeeventyr) and later translated to English by G.W. Dasent for publication in New York by the George H. Doran Company.