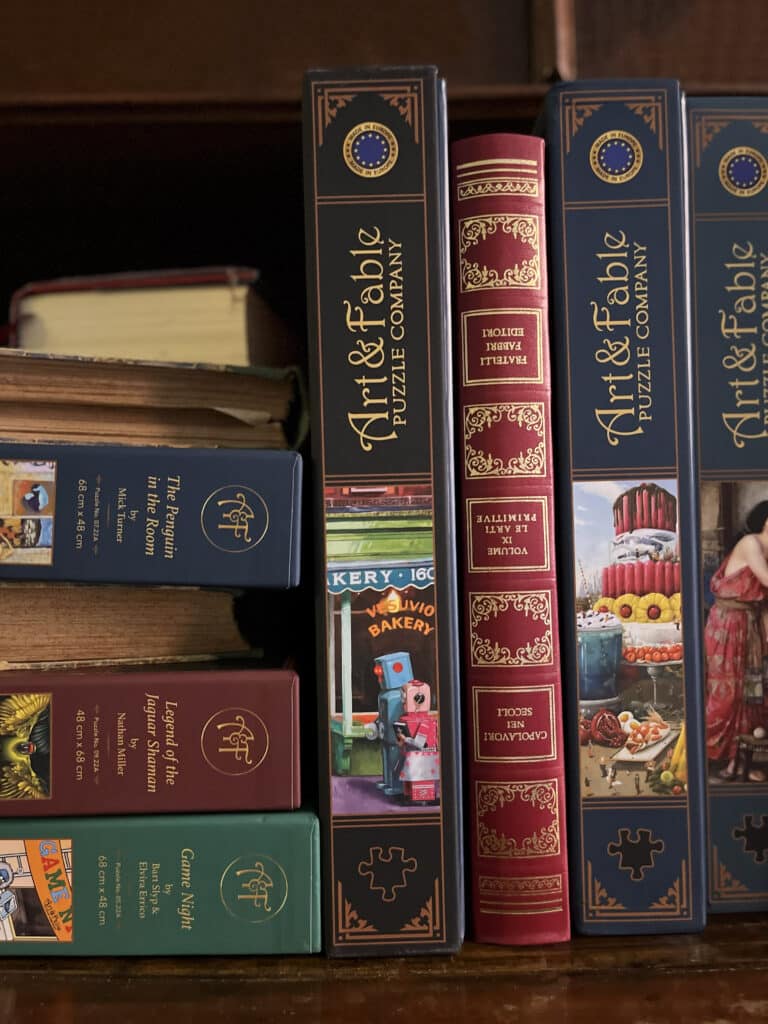 Velvet Touch
Who says doing a puzzle can't be a tactile pleasure? The smooth-textured, soft-touch pieces in our puzzle collection cultivate a luxurious puzzle experience that simultaneously eliminates all glare.
Bonus Features
In every Art & Fable puzzle box you will find 3 (yes, three!) bonus items that we designed specifically to make your jigsaw puzzle experience better than ever. Read about them below!
We Support Artists
We license images from talented artists from all around the world, providing them with a new source of income, and exposure for the artworks they create.
We Support Charities
Giving back is incredibly important to us, so with every puzzle sold we donate to a charity or socially responsible foundation.
In Every Art & Fable Puzzle Box, We Include 3 Fabulous Bonus Items.
High Quality Print
Art & Fable is all about the art! Before we had even decided on the name of our company, we knew that no matter what, a beautiful print would come with every puzzle. Not only does it serve as a superior image to refer to when putting together your puzzle, but when you've completed your project you can frame the print and enjoy the art long after you've finished!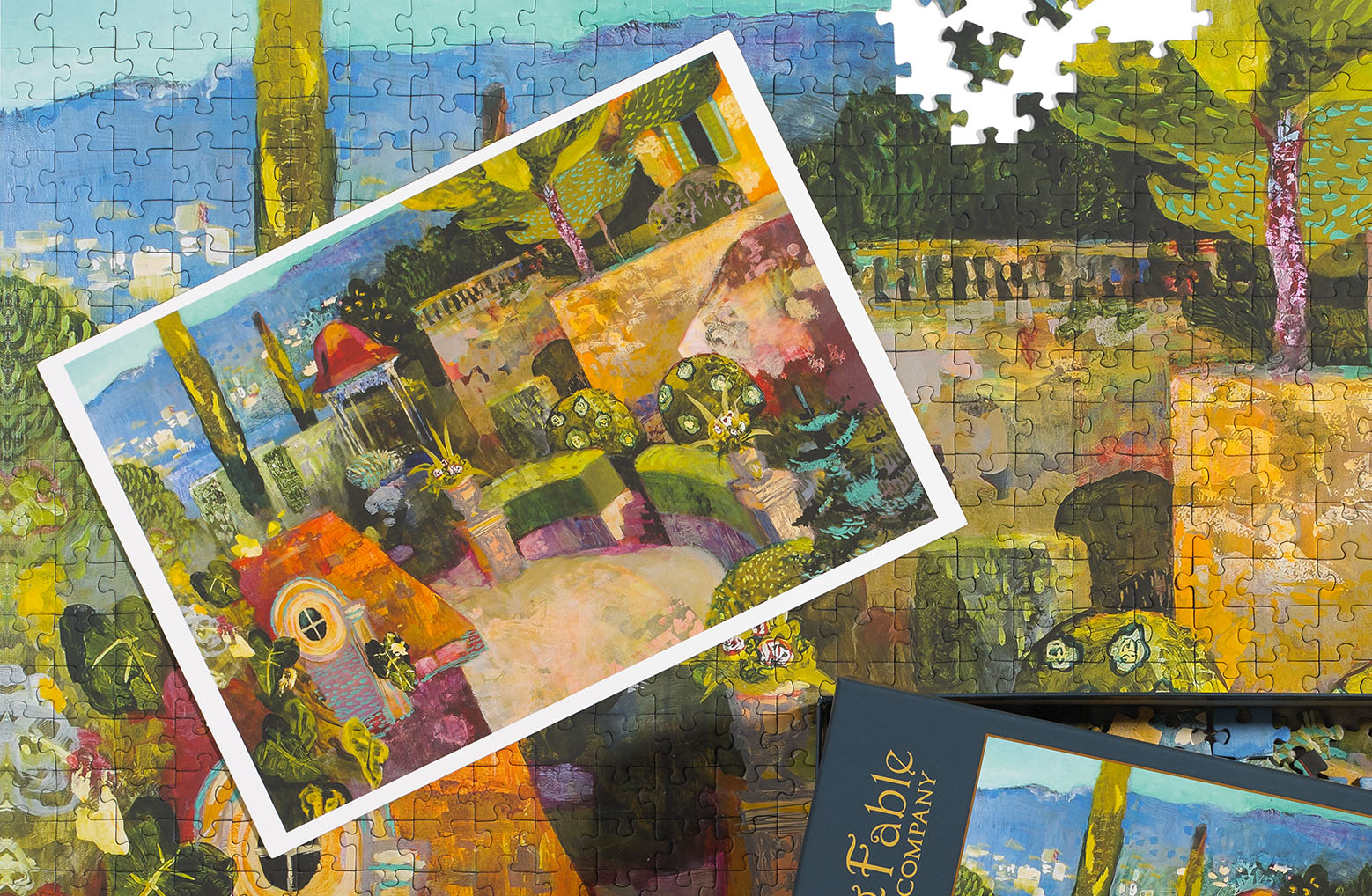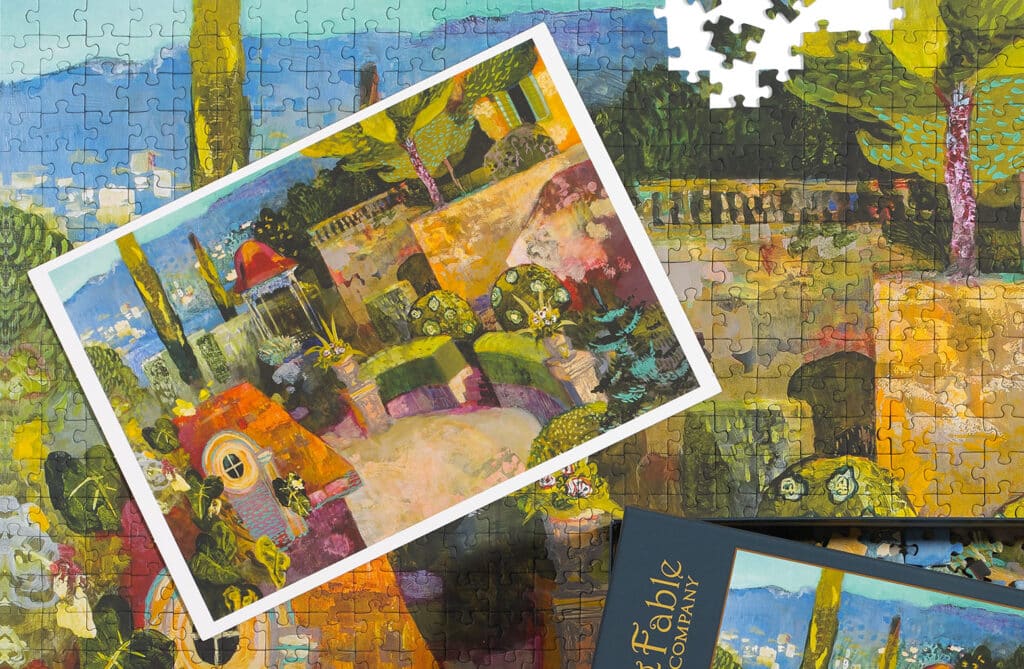 Box Top Stand
Is there anything more annoying than a puzzle box top that is constantly falling over while you're trying to put together your puzzle? We've had pieces knocked to the ground never to be seen again, glasses of wine spilled all over the table… Needless to say, we created our own solution! Our box top stand is uniquely designed to eliminate topsy turvy accidents so you can puzzle in peace.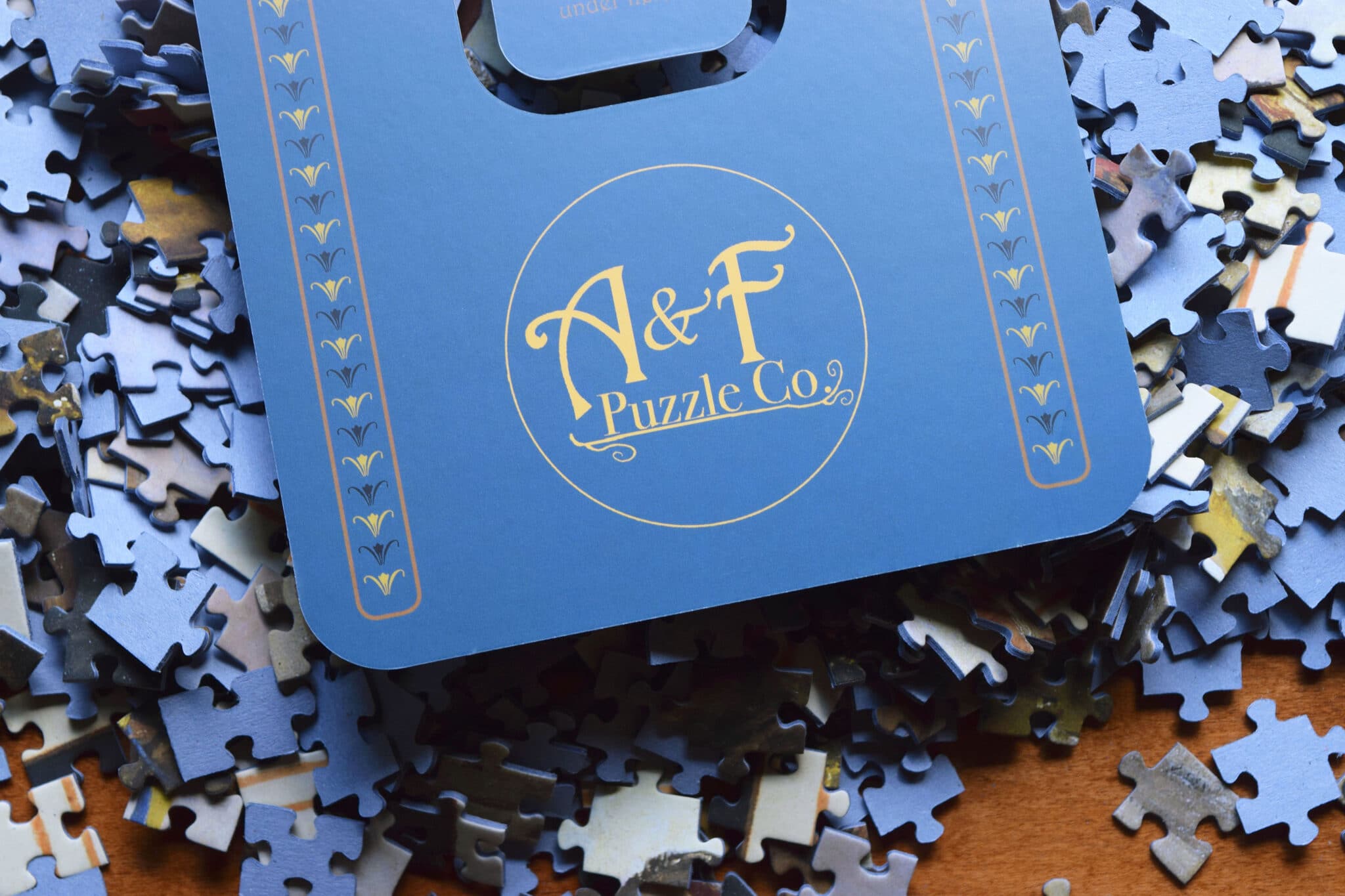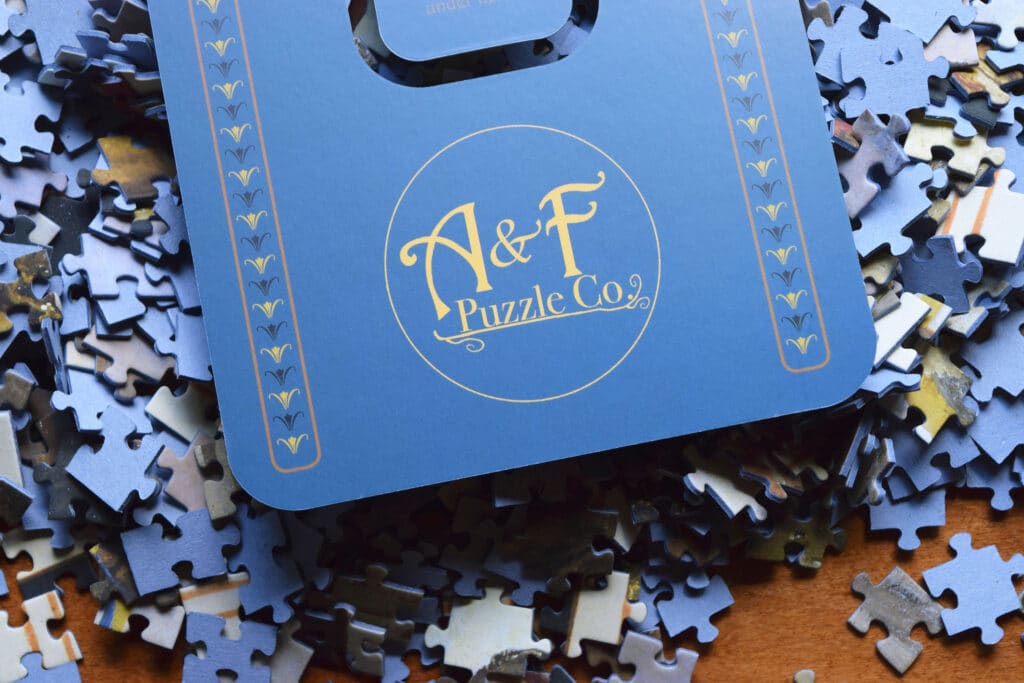 Reusable Bag
There comes a point when you need your dining room table back… it's time to pack up your puzzle! A&F provides a resealable bag in every box, so when you want to revisit that jigsaw puzzle heaven, your pieces have been protected from the possibility of loss, and the element paper puzzles can't tolerate – humidity!