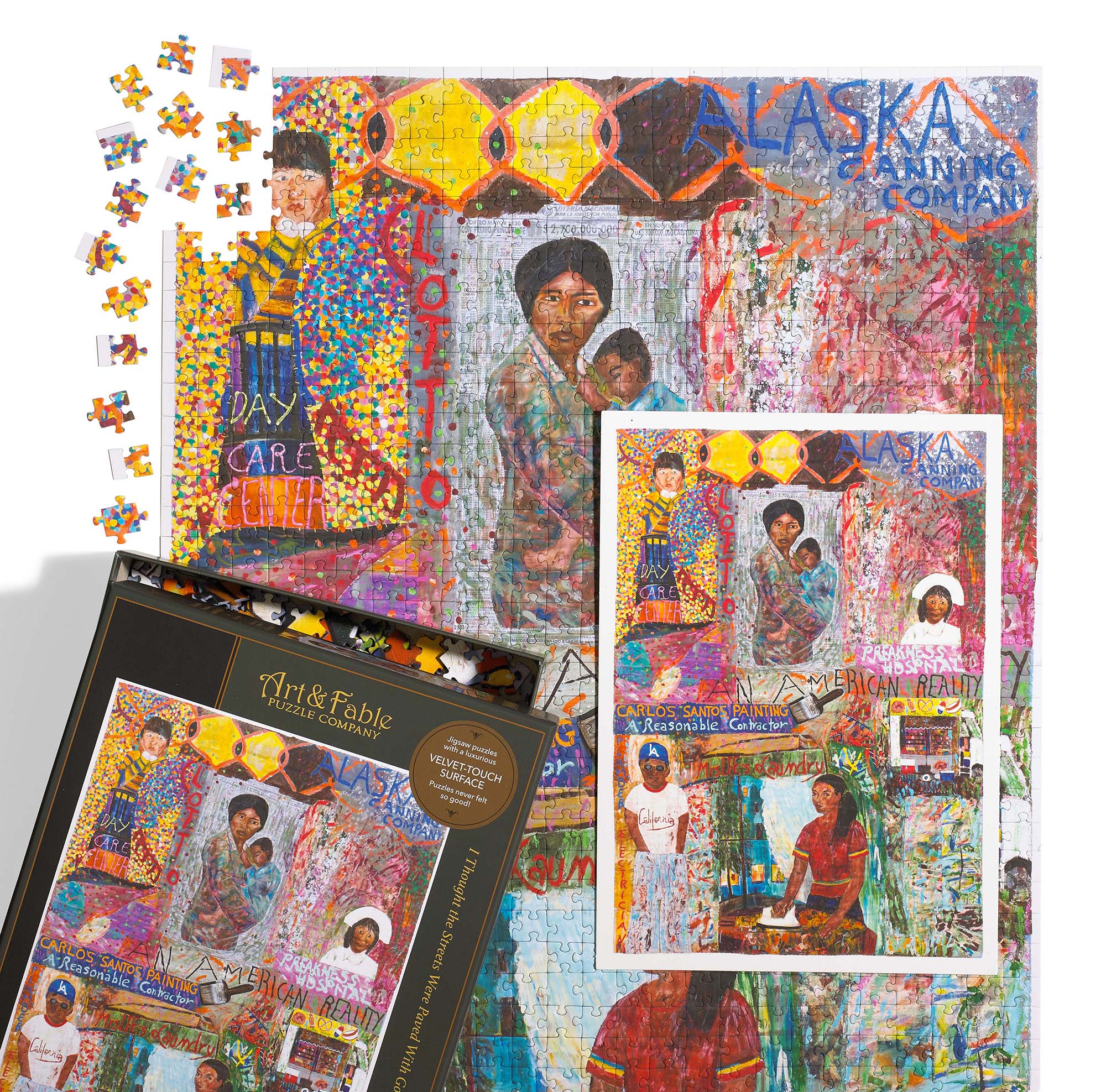 Charitable Giving
In addition to making great puzzles and supporting great artists, it is our mission to give back with every puzzle sold. Through your puzzle purchase, you are supporting the good works of a charitable organization.
Our Eco-Mission
Art & Fable jigsaw puzzles tread lightly on the earth.
We purposely designed Art & Fable boxes to be smaller than traditional puzzle boxes. Less material is needed to manufacture our puzzles, and much less energy is needed to ship them.
The Art & Fable puzzle and box are made from 100% recycled paper board.
A resealable bag is included in every box, keeping damaging moisture away from your puzzle – preserving it for years to come!
Art & Fable uses only brown paper or  packing materials collected from our community, to pack our orders. We will never buy plastic or styrofoam packing material -you have our word on that!